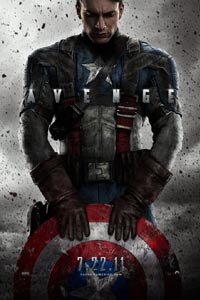 Ada kabar gembira bagi penggemar film superhero di Indonesia. Hari ini, lewat akun Twitter-nya, pihak jaringan bioskop 21 Cineplex mengumumkan bahwa film Captain America: The First Avenger akan ditayangkan di Indonesia mulai Jumat, 9 September 2011. Bersiaplah!

Sebenarnya, jika dibandingkan dengan di negara lain, jadwal pemutaran film yang dibintangi oleh Chris Evans itu terbilang lumayan ketinggalan. Di Singapura dan Malaysia, misalnya, Captain America: The First Avenger sudah diputar mulai 28 Juli 2011 lalu.
Sementara Green Lantern, yang sudah ditayangkan di negara-negara tetangga pada Juni 2011 lalu, statusnya malah masih "coming soon" alias belum jelas jadwal tayangnya. Mari kita bersabar menanti (lagi).